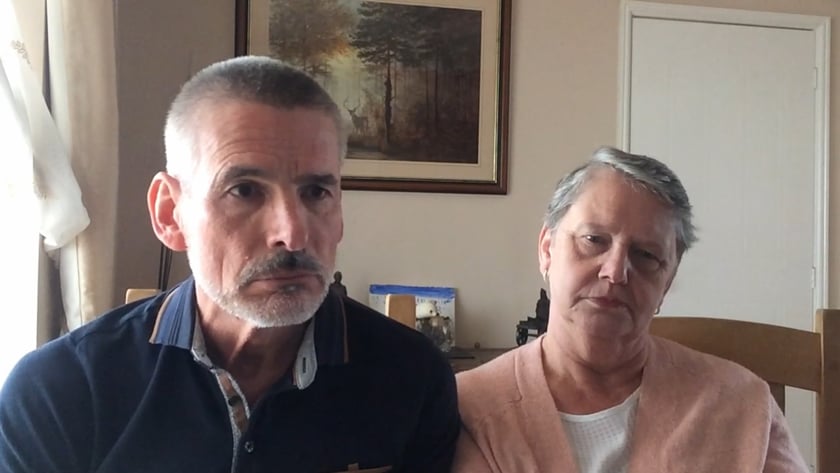 "We can sleep at night knowing we're financially secure"
Steve and Chris
Transcript
Chris:
Hey, it's Chris and Steve Littlewood. We've been clients of Clarity Wealth for 11 years and we deal with Richard Platt.
Steve:
I was made redundant and received a substantial amount of money. We needed to get advice on the best way to use the money, so we met up with Richard and he gave us several options and explained the dos and don'ts and the risks that we may be taking.
Chris:
When we first started with Clarity Wealth, we just wanted advice. We've got this money, it's no good sitting in an ordinary bank account, you need to do something with it. And Richard was the man that did it for us.
Steve:
We heard about Clarity Wealth initially through our bank. They put us on to a financial adviser and it was Richard; we've got on together very well from the initial meeting.
Chris:
Richard at Clarity Wealth, he's just a very approachable guy, he makes it easy to understand as well. We speak to some people, and it just goes above my head. Whereas when you speak to Richard, you know where you are with him.
Steve:
Initially, Richard and Clarity Wealth helped me invest my redundancy package. But then, when I moved on to other employment, my pensions changed from defined benefit to defined contributions. I've moved around two or three times and Richard has helped me invest in my pensions.
Chris:
Working with Richard and Clarity Wealth actually makes me feel financially comfortable, because we've got a lot of trust in him, and we know that he's safe.
Steve:
I feel my financial future is secure with Richard and Clarity Wealth. If we look at the previous performance, he's consistently delivered over the 10 or 11 years that we've been with him. So, I feel going forward, now that I'm a pensioner, that my pension is secure, and he will do the best for us. I don't have any problem sleeping at night, knowing that Richard's got our finances in hand.
Chris:
Three words I'd use to describe Richard are honest, approachable and sincere.
This is the best thing about working with Richard and Clarity Wealth for me, is I can sleep at night because I know we're financially secure.
Steve:
If I were to take one piece of advice Richard gave, it was effectively to transfer money into an account with Christine so that I didn't have to pay as much tax as I would normally.
Chris:
I'd certainly recommend him. He's just honest, and you know where you are with him. He explains things to people in layman's terms. So yeah, I would recommend him.