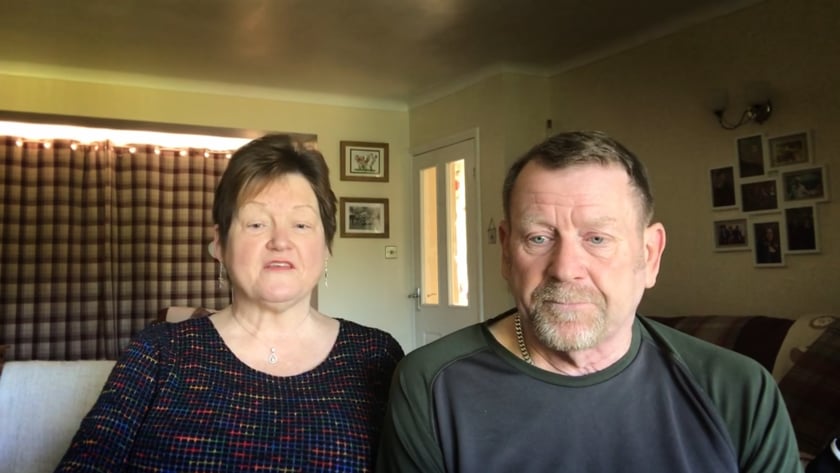 "We don't have to worry about our finances, Clarity Wealth look after us and our money"
Ashley and Sharon
Transcript
Sharon:
Hello, my name is Sharon, and this is my fiancé, Ashley. We've been customers of Clarity Wealth since 2016 and Richard Platt is our adviser.
I went to Clarity Wealth because I'd taken voluntary early retirement, and I had a moderate lump sum, which I didn't know what to do with. We received a referral from somebody on our local high street to see Richard because I had no idea about investments.
Ashley:
I was invited to go along with Sharon, to the annual review of her investments. Richard, at the end of the meeting, asked me what he could do for me. He asked me if there was anything he could help me with, which I didn't know at the time. So, I was advised to bring anything that had pensions, investments, and things like that to Richard. And I did so the following week. I had no intention of retiring at the time, not thinking I could but he was able to put me in a position where I was able to retire within two or three months of that meeting.
Sharon:
The reason that I decided to go with Clarity Wealth, Richard in particular. He was the first person that I saw but it was because he explained everything so simply. I felt that he was very honest and straightforward, and he wasn't pulling any punches or holding anything back.
Ashley:
I had a moderate sum left to me by my late parents, who just, unfortunately, passed away, and a couple of pensions that were worth considerably more than I had realised. It gave me the chance to retire. Since then, we've had a number of things come along. Not in the least, my daughter's wedding last week, needing a new roof on the house, and various other rather expensive items. It's been an easier journey, knowing Richard and the way he's been able to put my mind at rest.
Sharon:
I feel confident that my money is being managed in the best way possible and the added bonus is that they're a really nice bunch of people to deal with.
Ashley:
Well, if I was to use three words, or three phrases to describe Clarity Wealth, they would be safe hands, friendly advice, and a great deal of confidence.
I find the best thing about working with Clarity Wealth and Richard particularly is the ease and how safe he makes me feel. I don't have to do anything either. I just pick up the statements and look at them all annually. I've got friends who play with the stock market, and they have worry lines and they look quite frightened with it. Whereas I just let Richard handle it. If I need anything, I'll just ring him up.
Sharon:
I would wholeheartedly recommend Richard and Clarity Wealth to anybody, no matter how little or much they had to invest because he explains everything. You get clear annual statements that explain how your investments have done over the year. They're at the end of the phone and always willing to see you, and it's a pleasure to go in and have a chat with them about what's going on in each other's lives as well as doing the business side of things.