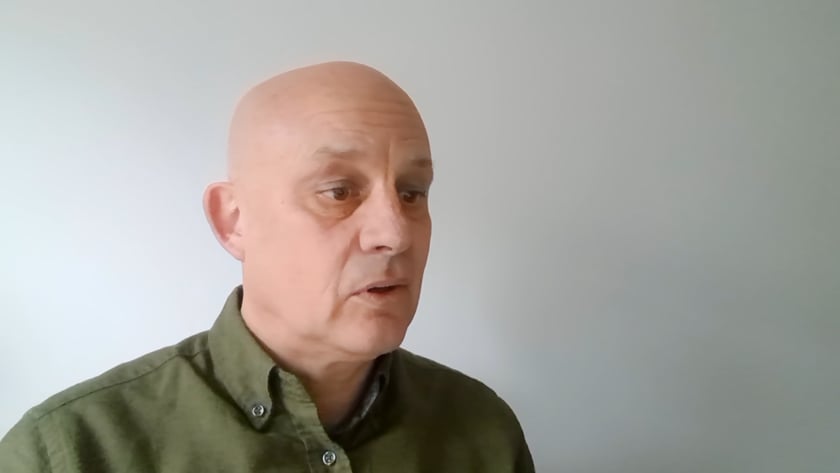 "Knowing Richard is looking after our finances gives me confidence and real peace of mind"
Chris
Transcript
My name is Chris Coates and my wife and I have been clients of Clarity Wealth for just over two years now, working with Richard Platt.
I got in touch with Clarity Wealth because it reached a time in my life when I wanted to think about early retirement, I didn't want to work until the state retirement age, and I couldn't really find what I wanted to find via the internet. So, I thought I would search for an independent financial adviser.
I found Clarity Wealth via LinkedIn. A bit of a coincidence, really. I think Richard actually approached me, and then when I found out that Clarity Wealth is based locally to me, that was a big advantage. I wanted to have an adviser I could go meet with and speak to in person rather than just via a video or a phone call.
When I did some due diligence on them, searching the internet, I could see many, many really good reviews about Richard and his team at Clarity Wealth. That really was the thing for me that said we should work with these people.
Working with Clarity Wealth gives me confidence that I have someone who's managing my finances, which will work for me. They're very approachable and lots of information is always there when I need answers to questions. We're really happy with things as they are at the moment.
My financial future, I think, is in safe hands. I feel very confident that working with Richard and his team is going to help me out and give me the confidence that I need going forward in the years to come during my retirement.
Three phrases that I would use to describe working with Clarity Wealth, would be trustworthy, peace of mind handling my finances and very friendly service.
The best thing about working with Clarity Wealth is the confidence and peace of mind that I have knowing that they are doing the best for my finances and that they are making recommendations based on mine and my wife's circumstances and future needs.
The best advice that Clarity Wealth has been able to give me is recommendations on what to do with my pension funds and my investments, bearing in mind the outcome that I need for life in the years going forward.
I would definitely recommend Clarity Wealth. Richard has done a great job for me and my wife, investing our funds, letting us know where the funds have been invested and the profits that have been made to date. So, we're very happy. Yes, I'd definitely recommend them.