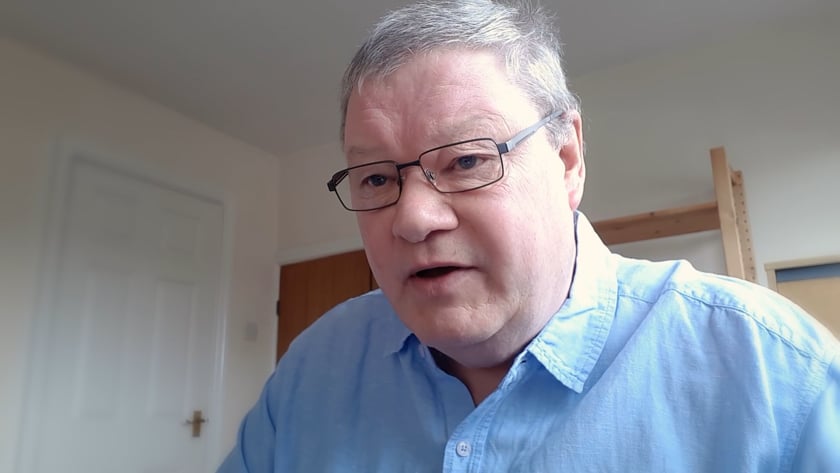 "Richard spoke about to us about our finances using language that both my wife and I could understand"
Ronnie
Transcript
My name is Ronnie Adam. I've been a client of Clarity Wealth for about two and a half years, and my adviser is Richard Platt.
I got in touch with Clarity Wealth as I was coming up for retirement and had a number of pension pots, which were lying all over the place.
I was very ignorant about what I could do with what I had. I was unclear as to how much pension fund I had. I needed somebody to guide me through that.
I was looking on websites, and Clarity Wealth was one of the first that came up. One thing that really impressed me was that when I pressed the button to ask for advice, within a couple of hours, I'd had a phone call from Richard to say, can we talk? Which obviously was a nice start.
Richard spoke in a language that I could understand, and even more importantly, my wife came with me. Philipa doesn't know an awful lot, neither do I, about pensions. But Richard pulled that together and explained it in a very succinct and understanding way that made us feel comfortable.
I think that working with Clarity Wealth has given me not only confidence in my financial future but huge peace of mind. From a position where I was very unclear and unsure, and in fact, worked an extra two years longer than I needed to. Once my pension was sorted out by Clarity Wealth, I've never really had a moment's concern since.
I think the best thing about Clarity Wealth, is that when I need them, they're there and they give me answers quickly and succinctly.
I would recommend Clarity Wealth, and in fact, I already have recommended them to a very close friend who took my advice, and he also has been very happy with the way that his pension was dealt with.
I think the thing that has always pleased me is the peace of mind that I've had, the trust that I've had in them. I'm not a millionaire, I'm not a very wealthy man, but what I have, I feel is in safe hands. I was losing sleep before I got to this because I didn't understand that. And it was explained to me by Richard and his team in such a way that I came away from our second and third meetings thinking okay, my family and I are going to be okay.